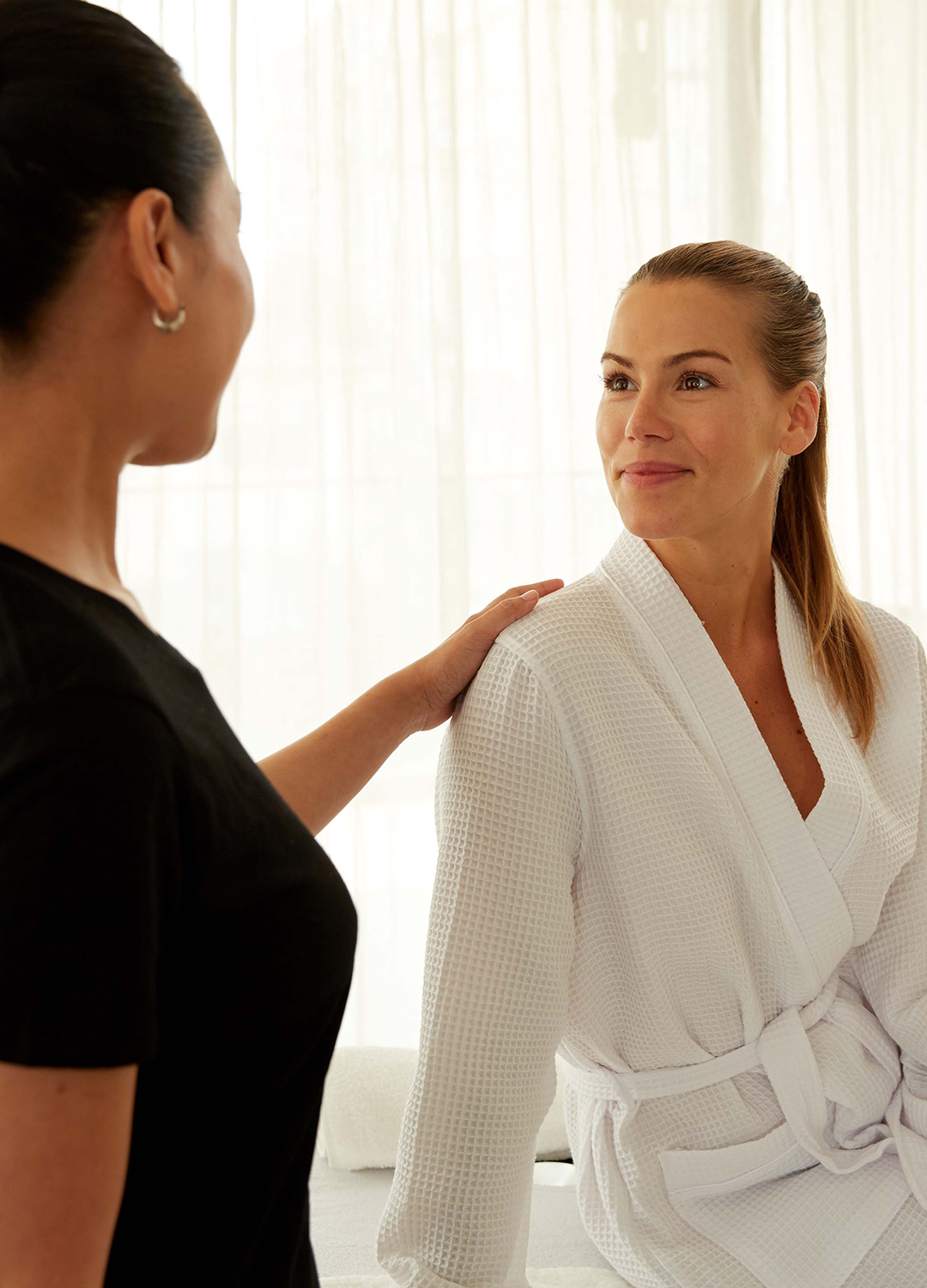 If you have an audience that is aligned with the Blys brand and think that they can benefit from our services, then you can apply to be our affiliate partner.
Blys exists to make self-care accessible. As Australia's leading platform for in-home massage, beauty and wellness services, we have helped over 100,000 Aussies make self-care a priority and created income opportunities for thousands of independent and qualified service providers.
Blys' simple, safe and seamless platform can connect clients with a wellness provider in minutes, so they can spend less time booking and more time blyssing out!
We take time to engage with our community and have a rapidly growing social media presence, with 21,000+ followers across social media and an average rating of 4.9/5 from over 12,000 online reviews.
Get 7% commission for every accepted booking request.
There are many services offered through Blys that you can promote — massages, mani-pedis, haircuts, hairstyling, makeup, facial treatments, wellness services, and more. The best part is your followers can enjoy all of these in the comfort of their own home. Learn more by visiting our website at getblys.com.au.
With our competitive prices, you can get commission with a high value for every confirmed booking request you bring in.
30-day cookie period, including post-view tracking for two days
You have access to a wide range of creatives. No additional work needed!
You can promote our services through a huge range of methods
With a 4.9 Trustpilot rating, we are trusted by thousands of Australians
Our services are available, Australia-wide
Simply follow the instructions below.
We use Commission Factory to host our affiliate program, and getting started is a quick and easy process:
Click on the registration link here.
Sign up as an Affiliate.
Wait for a confirmation email from Commission Factory stating your account is online. This usually takes one to two days.
Visit the Blys Affiliate Program to learn more details about our affiliate program, and click Join. We will review and approve your request as soon as we see it.
Once you've been approved into the program, you will be able to access your unique affiliate link in the Commission Factory platform. For more information, you can visit their Help Centre article here.
For every confirmed or accepted booking request you help bring in, you get a 7% commission. We routinely check whether or not a booking request made through our affiliate partner's channels has been confirmed. In the case a booking request is cancelled within 30 days, that transaction is considered void.
However, we're proud to have an impressive booking acceptance rate, so this should not have a dramatic impact on the commission that you get.
Our affiliate partners receive payouts every month for the previous month's referrals attributed to the affiliate, through the preferred payment you choose in Commission Factory.
Blys Referral Program
Refer a friend, earn $20 store credit
You can earn $20 store credit when you invite a friend to get an in-home treatment from Blys. Read more about our Referral Program here.
Be our Affiliate Partner
Ready to promote self-care to your followers and earn commission?
We are ready for you to apply to the Blys affiliate program!
Register Now