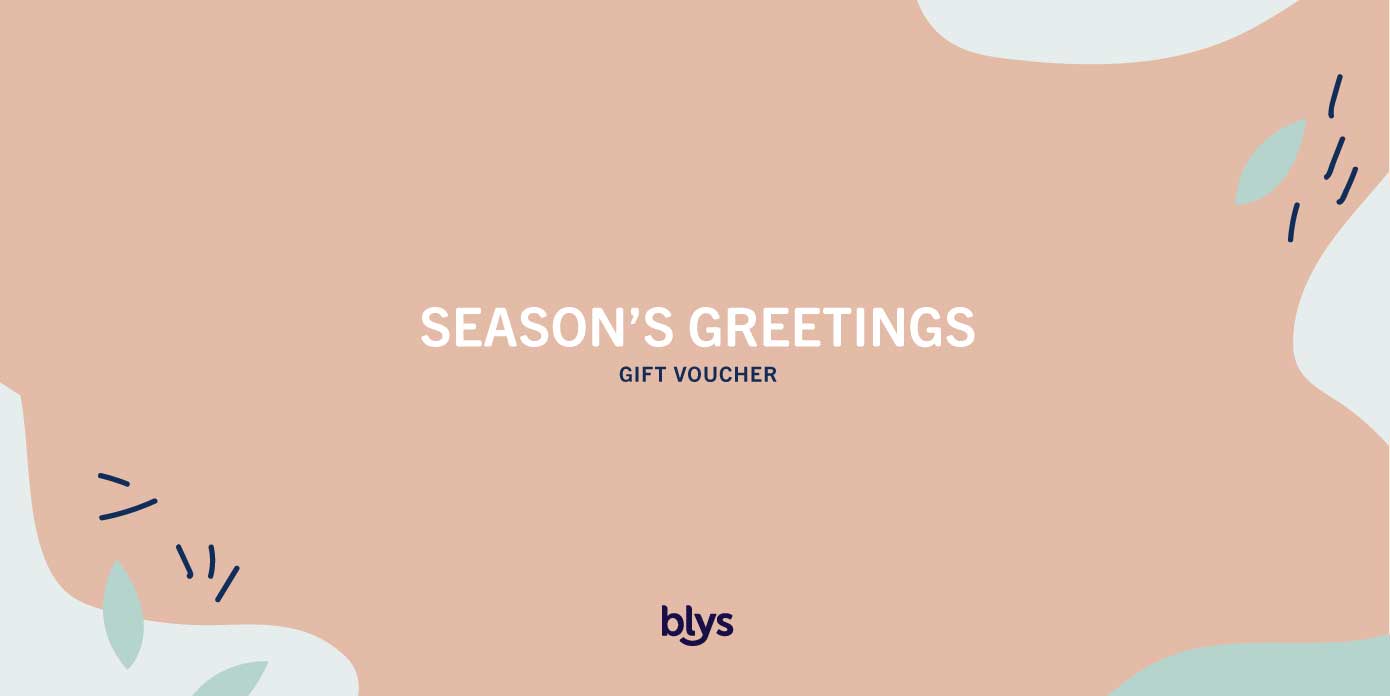 Expert massage therapists bring all necessary equipment to your doorstep
Beautifully designed, print-ready Gift cards
Delivered instantly or on a set date
Buy Gift Card
Treat family, friends & colleagues to a Blys massage.
Available as a home or hotel massage
Expert massage therapists bring all necessary equipment
Beautifully designed, print-ready gift cards
Delivered instantly or on a set date
Buy Gift Card
It's a time for celebration and cheer, so don't spend the holiday season stressed! Treat your loved ones or colleagues to a Christmas Gift Card from Blys. It's the perfect indulgence this holiday season.
A Blys Christmas Gift Card is a treat for everyone. It's easy, unique and convenient – the perfect antidote to holiday craziness. All you have to do is choose the gift's value, then your recipient selects their massage style, location and preferred time. Now everyone can enjoy a custom massage from Blys this Christmas. It doesn't get any better than that!
"Sooo much better than chocolates or flowers!"
"I received a massage today as a surprise gift from my husband. My therapist Alexa was very friendly, professional and an exceptional therapist. I'll be a returning customer to Blys as I loved my experience. One of the best mothers day presents I ever received."
Sarah
Brisbane
"We bought this as a gift for our pregnant daughter, her response "Just amazing". Sooo much better than chocolates or flowers. Thank you!"
Steph
Adelaide
"Great massage! Our therapists were very professional. They understood all our needs. We are really glad to receive this gift from our friends. Definitely recommend this to anyone who would like very good massage without the stress of moving out of the house."
Giuseppe
Melbourne
"After all the heavy lifting I do with my not-so-little boy, I had all the aches & pains eased away with a relaxation massage in the comfort & privacy of my own home. Bliss indeed. Cool gift idea for Mother's Day."
Erika
Sydney
Have been given a Blys massage gift card?
Redeem your gift voucher and book your massage here.
Redeem Your Gift
About Our Christmas Gift Vouchers
HOW DO I REDEEM MY GIFT VOUCHER?
Simply place your booking on our website (Book A Massage), using the voucher code provided in your massage gift certificate.
WHAT IF I WANT TO CANCEL MY VOUCHER?
We offer a 7-day cancellation policy on all purchased Gift Vouchers providing they haven't been redeemed yet. If you would like to cancel your Gift Voucher purchase, please email hello@getblys.com.au quoting the voucher code.
ARE THERE ANY RESTRICTIONS ABOUT LOCATIONS?
Blys operates Australia-wide across all major cities – including Sydney, Melbourne, Brisbane, Perth, Adelaide, Canberra, Hobart, Gold Coast, Sunshine Coast, Newcastle, Wollongong and Geelong.
To be 100% sure, p
lease make sure the person you're buying the Massage Gift Voucher for resides (or will be travelling to) in one of our service cities/areas. Check Our Locations page for details.
HOW LONG WILL MY GIFT VOUCHER BE VALID FOR?
Your recipient will have 12 months to redeem their Gift Voucher from the date of purchase.
I'M GIFTING A MASSAGE TO A FRIEND, AND WONDERING IF I COULD PICK THE GENDER OF THE MASSAGE THERAPIST?
You don't need to pick the therapist gender when buying a voucher, since your friend will have the option to pick their preferred therapist gender when redeeming their voucher on our website.
CAN THE RECIPIENT PICK THE MASSAGE DATE?
Yes. We include a voucher code in your massage gift certificate. Your friend can simply go to our Book A Massage page, select their massage date and location, and add the voucher code to redeem the gift 🙂