Melbourne's best massages – delivered to your home, hotel or work.
Qualified practitioners, thoroughly vetted by Blys

Book same-day, or in advance – 7 days a week, 8am-midnight

We bring everything with us

From $99
Melbourne's favourite mobile massage service.
Very happy with the convenience of your service and being able to have access to a therapist super quickly ☺
Melissa
St Kilda, Melbourne
Love the website – was so easy to book a massage and loved how you can see your therapist approaching! And my therapist Karina was excellent too. Great service.
Vida
Footscray, Melbourne
Wonderful first-time experience – will be lining this up more regularly now that it's so easy, safe and professional. Thanks!
Tim
Richmond, Melbourne
Feeling so good! I throughly enjoyed my remedial/deep tissue massage. They even specifically worked on my problem areas. Great experience, highly recommend.
Nicole
Camberwell, Melbourne
Ruth
South Yarra, Melbourne
Tze
West Melbourne, Melbourne /
Swedish
Thank you. Maria was a really great therapist. Very good indeed. Thank you!
Ebony
Carolina my masseuse was so professional and her bedside manner was impeccable, best massage ever!!
Mary
Just had a fantastic remedial massage with Karina. She was thorough, communicative and made certain my needs were met. I feel amazing! Thank you!
Elissa
Maria was amazing. The massage was incredible, but also her energy work and intuitive insights were bang on and very helpful. I'd see her again, no question.
Paige
Loren was amazing! Very responsive and tailored the massage to suit me. Definitely recommend and would use again.
Simone
Our massages were great. We really enjoyed them
Kristy
Best massage we've ever gotten!
Anthony
I recently underwent a hip replacement operation and Steph's leg massages have helped with the healing process. Highly recommended.
Janet
Amazing massage thank you very much
Ruth
Such a good service. I've had great massages from Steph following a hip operation.
Janet
Karina was very understanding of my injury and took time to work the area most affected. Would recommend to others.
Joshua
Melbourne is the creative capital of Australia. Ripe with museums, galleries, underground bars, quaint cafés and streetside marketplaces, Melbourne is the place to be if you're craving a creative or cultural injection. If you're looking for a massage in Melbourne, booking a home massage with Blys is exactly what you're after. As Australia's leading mobile massage service, Blys is dedicated to connecting professional, local therapists to their cool clients all over Melbourne and its surrounds.


Step 1
Book easily in seconds on our website or mobile massage app.

Step 2
A Blys Mobile Therapist will come to your doorstep anywhere in Melbourne in as little as an hour.

Step 3
Soothe yourself with a top-quality massage – in the comfort of your home, hotel, or office.
Melbourne's best therapists, at your doorstep.
All our therapists are qualified, insured and have been through a rigorous screening process to ensure you get a 5-star treatment.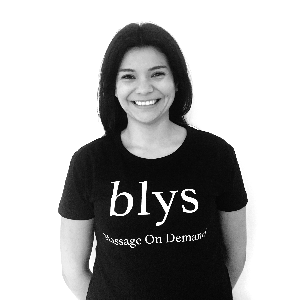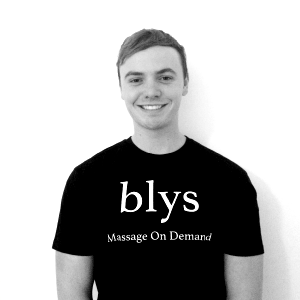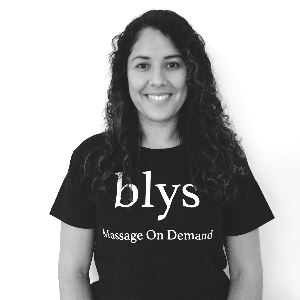 Our massage therapy services in Melbourne
We provide Swedish relaxation massage, remedial massage, deep tissue massage, pregnancy massage, sports massage, couples massage, and corporate chair massage in Melbourne.
Simple pricing, best rates.
No hidden fees. Includes travel, table, towels, oil and professional home visit full body massage.
Frequently Asked Questions
No, you cannot pay for home massage Melbourne with cash. We allow payment through credit cards and PayPal. These two payment options help us provide our clients and therapists with a hassle-free and secure experience.
Yes, you can book a home massage Melbourne in advance. You pay the same amount as you would for the same day booking.
Indeed you can. If you are searching for best masssage near me then search no further. Simply book a Blys massage and sit back and relax. Our qualified therapists come to you with everything you need for your relaxing me time.
A Melburnian loves to toe the line between treating themselves and taking care of themselves. Between hip espresso bars and rated-up alleyways, there's always something fresh, innovative and exciting in this city. Being constantly on the go, whether it's work or shopping or exploring, can take a toll on the body. A massage is a fantastic way to indulge in some YOU time whilst also giving your hard-working body a break. Finding high-quality massage therapists in Melbourne that can help you reap all the benefits of massage therapy is easy with Blys.
Some of these benefits include:
Decrease in pain, tension and stiffness
Better mobility
Improved flexibility
Influx of feel-good brain chemicals
Reduction in stress of the body and mind
Increased energy, focus and motivation
Therapists on the Blys platform are highly qualified in many styles of massage therapy, including Swedish relaxation massage, remedial massage, deep tissue massage, sports massage and pregnancy massage. Blys is available as individual or couples massages. Mobile therapist travels to your location in Melbourne, whether you're a home massage enthusiast or a hotel massage traveller. A massage is just a little way that Blys is striving to ensure that Melburnians are making the most of their enchanting city.