Our product team has just launched a series of new updates on our booking platforms to make your next Blys experience more seamless and convenient.
So what's new in these updates?
2. Rebook your favourite therapist
You can now rebook your favourite therapist with a single click or tap!
Simply go to the "Past Bookings" section of your account on our website and massage app, and "Rebook" your favourite therapist.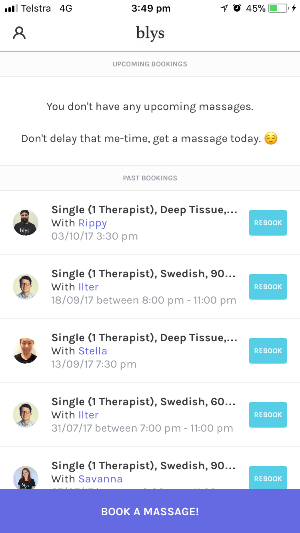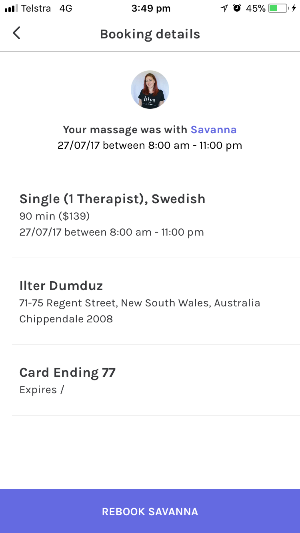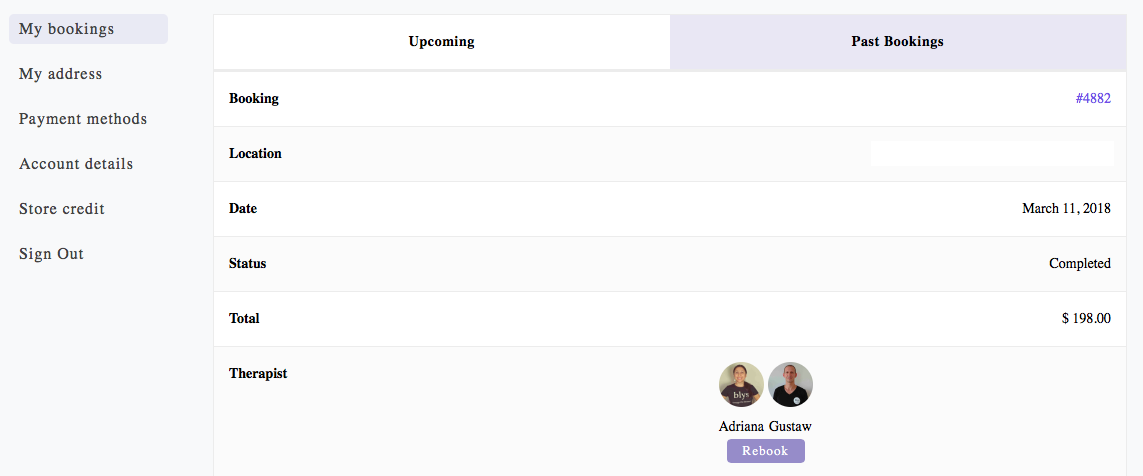 Please note we cannot always guarantee that your favourite therapist will be available at a specific time. The easiest way to get the time you want with your favourite therapist is to book your next appointment immediately after your treatment, while your therapist is still with you. This will ensure date/time agreement with you and your therapist.
Don't have a favourite therapist or happy to try someone else? Rest assured, all our therapists are qualified and offer the same level of service excellence – so if you book a massage through Blys, you're guaranteed to get the same 5-star treatment every time.
3. Start time extends to 11pm
Our newest updates allow you to choose your massage start time as late as 11pm. This means you can crawl right into bed after a relaxing late massage!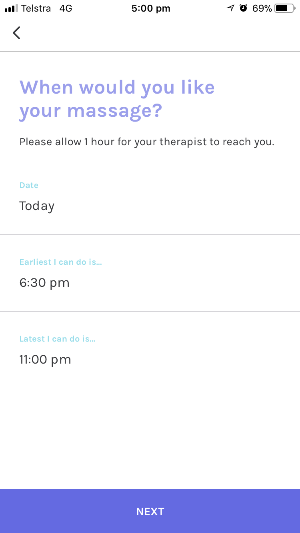 Have any feedback or suggestions on how we can improve our service and platform? Please send them to feedback@getblys.com.au, we would love to hear from you! 🙂